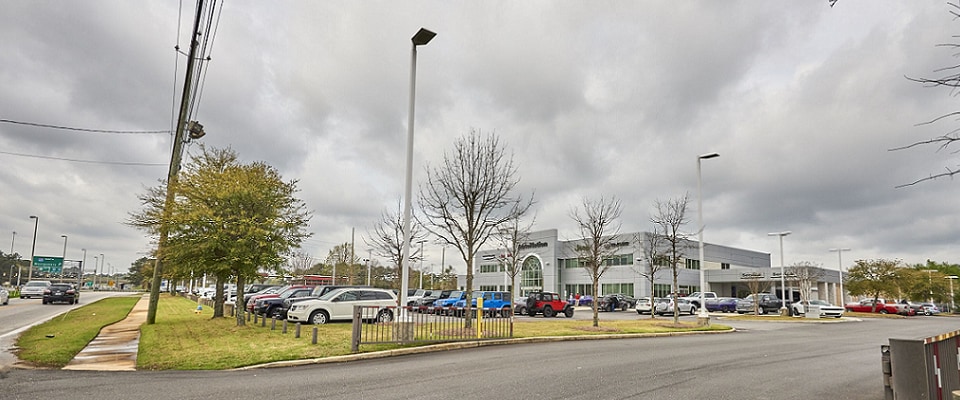 Pascagoula

Chrysler Dodge Jeep RAM

Dealer

If you're interested in buying, leasing or servicing a Chrysler, Dodge, Jeep, or RAM vehicle in the Pascagoula area, consider AutoNation Chrysler Dodge Jeep RAM. Our main purpose is to get you the Chrysler, Dodge, Jeep, or RAM you want, taking into consideration your lifestyle, budget, and family size--along with any special requests you might have. Folks who visit our facility typically venture out into the community afterwards, because there is so much to do. For instance, you can take advantage of our close proximity to the gorgeous

Mississippi Gulf Coast

, and visit Pascagoula Beach Park in Jackson County, the mighty Pascagoula River, or any of the nearby beaches in Biloxi and Gulfport, like the white sandy Ocean Springs and Bay St. Louis beaches. 
New & Used Chrysler Dodge Jeep RAM Vehicles
Most of us agree that the automobile purchase is not to be taken lightly. Hence, we understand the thought that goes into making such an important decision, and we'll give you just the right amount of guidance and information to make the right choice. Folks from all backgrounds come to us looking for assistance to make their vehicle purchase, whether it's for a classic Chrysler, a high-octane Dodge, a rugged Jeep, or a powerhouse RAM. In fact, you can research available AutoNation Chrysler Dodge Jeep RAM inventory online or in-person and we can line up test drives for the vehicles you narrow it down to. All the car shopping can build up an appetite so we'd be remiss if we didn't make a few referrals to some of Pascagoula's favorite eateries. Generations have been gorging on chili cheese buns, fries and milkshakes at
Edd's Drive-In
. It's convenient, affordable and part of Pascagoula history, since 1953. It's a done deal if you're in a hurry--take advantage of the drive-up service. 
Chrysler Dodge Jeep RAM Service & Parts near Pascagoula
Need your car serviced? Our proficient service technicians will be more than happy to oblige, using OEM parts for repairs of your Chrysler, Dodge, Jeep, or RAM. We can also help you set up an auto service schedule to ensure your car receives all the manufacturer-recommended maintenance at the proper mileage milestones. An ounce of preventative maintenance goes a long way when it comes to extending the life of your car. Many of our clients who are here for more than a few hours have gotten in the habit of ordering takeout and eating it by the beach.
Jacks by the Tracks
, in the heart of downtown Pascagoula, offers a diverse menu, which is why so many are happy to order here or grab a table. With a tagline like "Southern Sushi Juke Joint Fish Taqueria Neighborhood Pub Deli," it's no wonder a wide spectrum of folks enjoy the cuisine, which includes lime shrimp tacos, cheese grits, Po' boys, crab patties, fresh sushi, and fried crawfish balls, among others.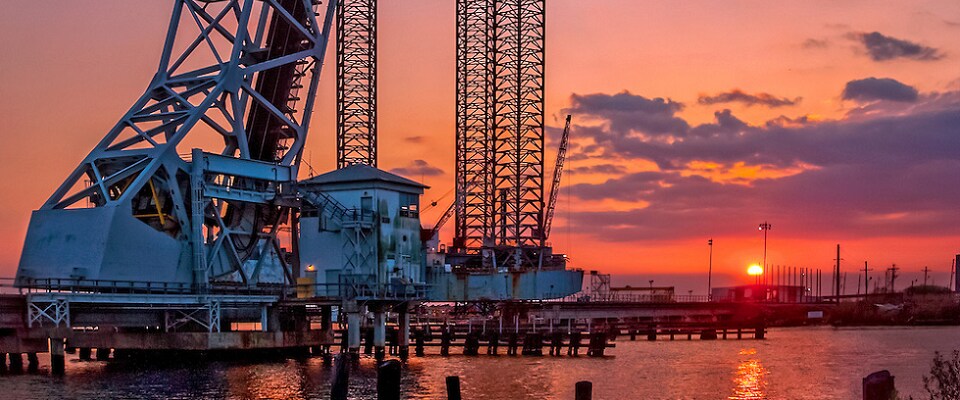 Visit AutoNation Chrysler Dodge Jeep RAM Mobile
3118 Government Blvd.
,
Mobile
,
AL
36606
Are you ready to make the call? You can also just drop in to begin testing out all the new and used Chrysler, Dodge, Jeep, and RAM vehicles on our lots. It's with great pleasure we welcome the Pascagoula community to AutoNation Chrysler Dodge Jeep RAM Mobile. Call us to set up a test drive, get your paperwork started, schedule service, or ask us about any specific makes and models. Also, as always, we're more than happy to answer any more questions about Pascagoula, and any of the surrounding cities we proudly serve.